Me and my lovely sister joined to make some posters for the new edition of the Cheap Festival in Bologna.
We just had the great news that one of our posters will be printed and become part of the festival in Via Irnerio!
Let's all go to cheer next to it!!!!
With our poster we tried to share the idea of helping each other in this tricky situation we are living.
The sentence comes from a movement in Colombia in which people who can are invited to donate what they have for people who doesn't have money even for food. The piece of fabric is a simble that is used (it's supposed to be red) hang outside the windows of those families who have no food and need help.
if you have something spare donate it
if you lack of anything take it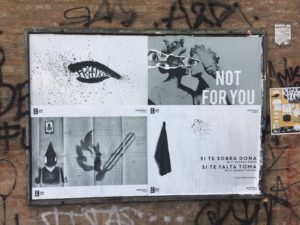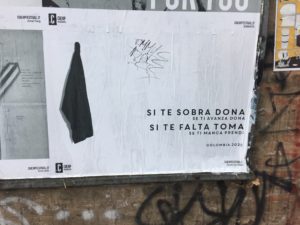 Actually, we went and we celebrated!!